VIP FIREARMS EVENT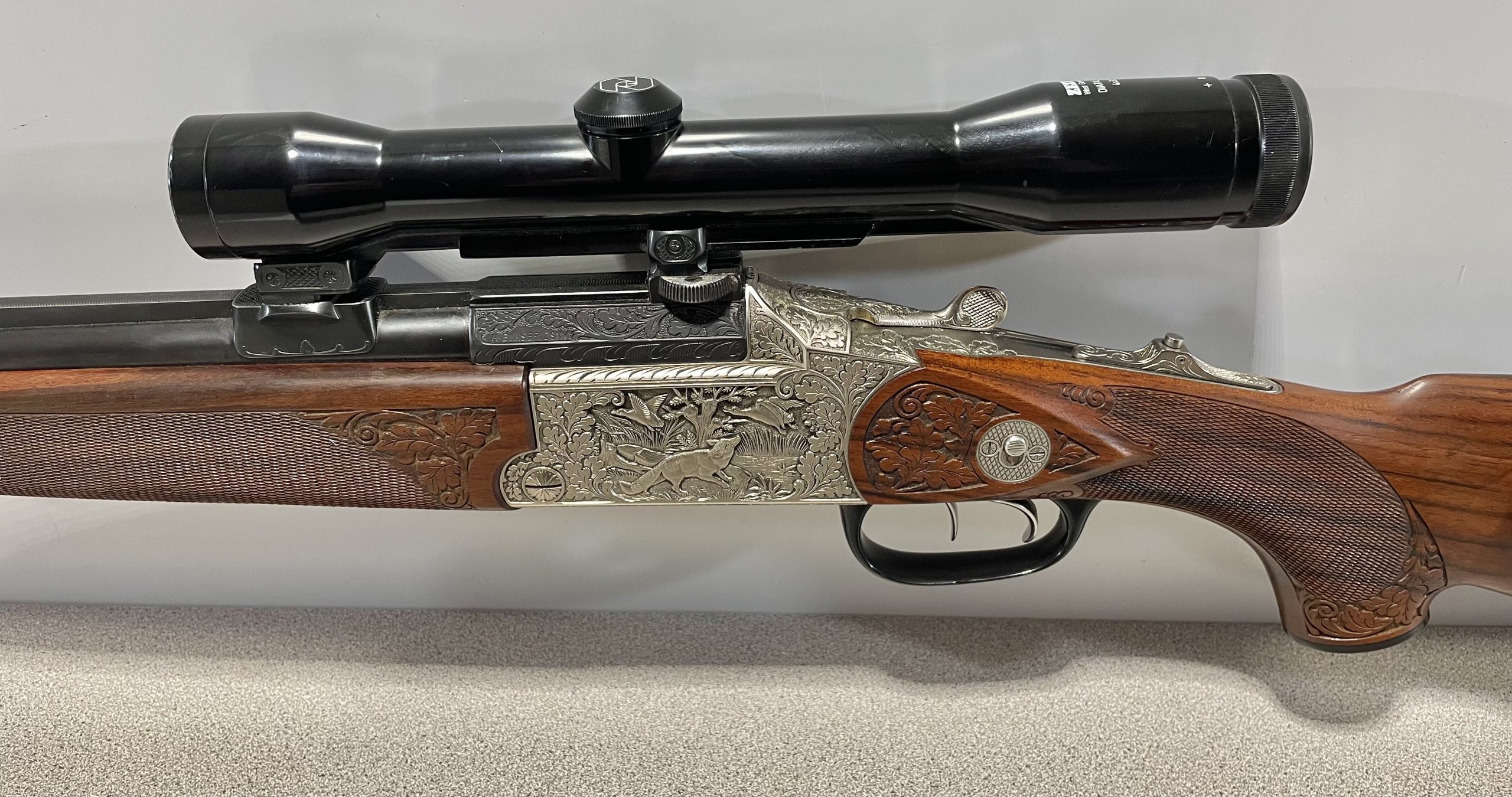 WHO:  This VIP invite is for elite Canadian Firearms Collectors, who often go unnoticed, or get overshadowed by our American Friends. We know you're out there.  We know you have put your hearts & souls into amassing impressive collections. You have the knowledge. You appreciate the workmanship and often historical significance in these firearms.  And it's about time (smile again) that you were applauded.
WHAT:  We're talking about a VIP Firearms Auction. Firearms Auctions are not uncommon. However, in Canada has there been an event that lets you, the consignor move an item or two in a distinct sale that will make North America take notice?  Let us take 25 unique, outstanding, high dollar firearms and do this auction up right. Let's team your extensive knowledge of guns with our honest auction service.
WHY: You say why, we say why not? This pandemic has changed the globe.  It's changed the firearm marketplace.  It's changed the Kidd Family Auctions routine. The most important alteration for us (Dennis & Lyn) is how much more appreciative we are of our clients.  We want to say Thank You, over & over again.
WHEN:  Before Covid hit our thought was to host this event in a nice restaurant. You would have been invited to attend.  While watching the auction on the big screen we would have wined & dined you.  It would have been great to bring the Canadian Firearms Collectors together to celebrate.  All while watching the on-line bidding.
Covid aside, we're going forward with the auction.  Each consignor will be given a gift card for a nice restaurant to be used whenever it becomes possible. We'd rather be getting together but we can't. If all goes well, we'll do it up right next year. We will make it an annual event.
Let's do this!!  Mark your calendars.  Call us.  Commit to being a consignor in this unprecedented Canadian Auction.  When??  Friday April 9th at 7 pm.
Please follow and like us: