VIP FIREARMS EVENT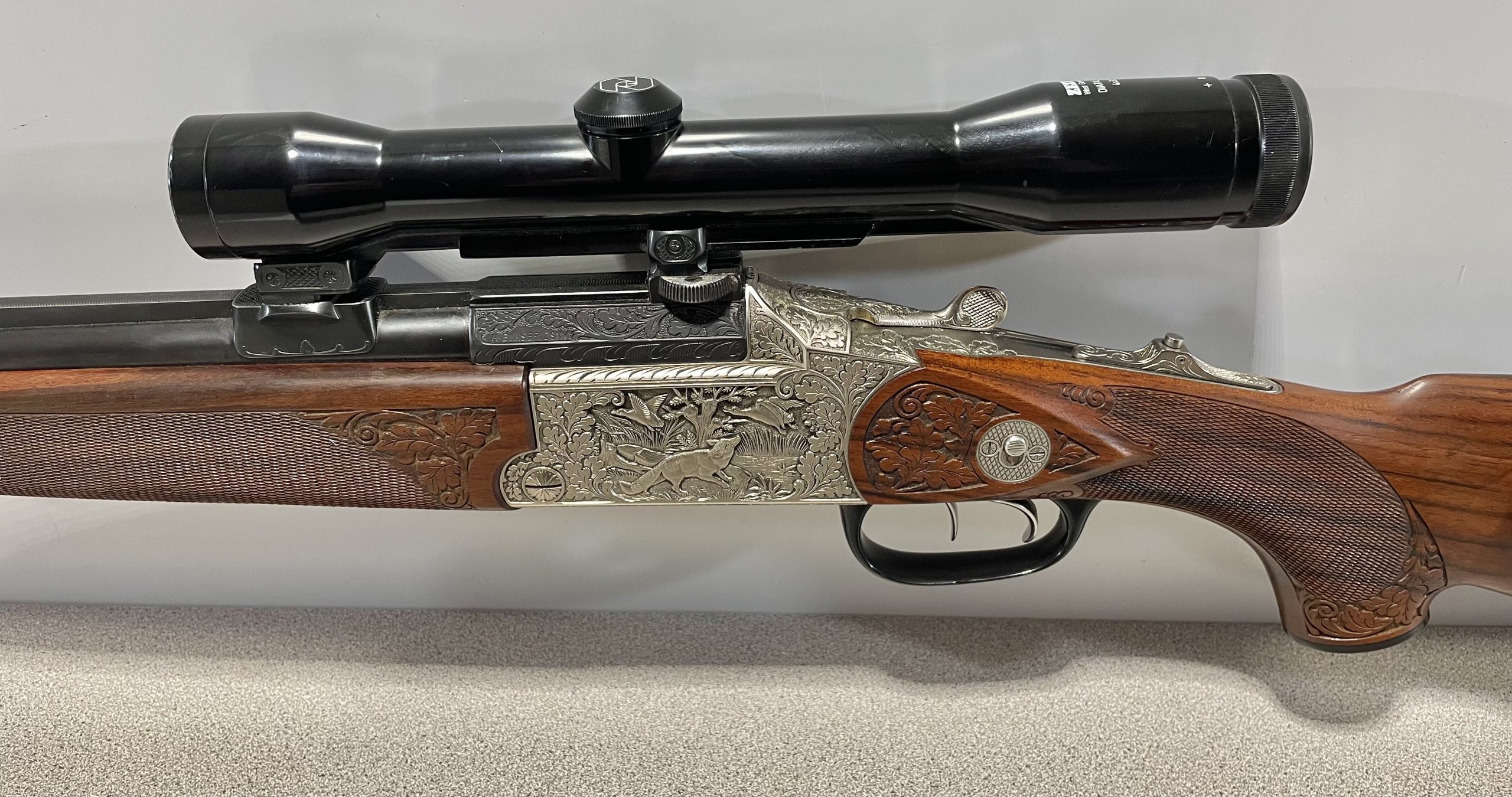 WHO:  This VIP invite is for elite Canadian Firearms Collectors, who often go unnoticed, or get overshadowed by our American Friends. We know you're out there.  We know you have put your hearts & souls into amassing impressive collections. You have the knowledge. You appreciate the workmanship and often historical significance in these firearms.  And it's about time that you were applauded.
WHAT:  We're talking about a VIP Firearms Auction. Firearms Auctions are not uncommon. However, in Canada has there been an event that lets you, the consignor, move an item or two in a distinct sale that will make North America take notice?  Let's take 25 or more unique, outstanding, high dollar firearms and do this auction up right. Let's team your extensive knowledge of guns with our honest auction service.
WHY: You say why, we say why not? This pandemic has changed the globe.  It's changed the firearm marketplace.  It's changed the Kidd Family Auctions routine. The most important reminder for us (Dennis & Lyn) is how much we appreciate our clients.  We want to say Thank You, over & over again.
WHEN:  Let's do this!!  Mark your calendars. SATURDAY APRIL 8TH.  Call us.  Commit to being a consignor in this excellent Canadian Auction.  
WHERE:  This VIP Firearms Auction will be available to bidders on the iCollector bidding platform.  Your precious treasures will be housed at our home office base in Melancthon ON.
We've got this….pickup, storage, insurance, and post auction shipping at it's finest, provided by the Kidd Team.
THE HIGHLIGHTS
An excellent event.
Low commission rate. We aren't aiming to profit big time. It's not about us.  It's about you.
No cost for 'reserves not met'.
Extensive advertising, including gloss print, social media, TV commercial, etc.
Top notch description & photographs of these 25+ special weapons.
Low capped buyers premium.
Helpful, friendly staff who are open to your thoughts & ideas.
If (and when, teehee) you decide to be a consignor in the auction then we'll go through the fine print regarding transport, insurance, storage conditions and anything else you wish to discuss.  We are ready to jump through hoops for you!!
Preview: 
APR 8th, 2023 from 10 – 4 PM OR BY APPOINTMENT. We try hard to be flexible.
CALL 519-938-7499 / 519-938-1315.
Buyer's Premium:
$0 – $10,000 3%
$10,000 UP IS FLAT OF $300
Seller's Commission Rates:
$0 – $5,000 12.5%
$5,000 – $8,000 10%
$8,000 – $14,000 7.5%
$14,000 – $20,000 5%
$20,000 – infinity 2.5%
CONTACT:  Call, text or email anytime.
Dennis@KiddFamilyAuctions.com  519-938-7499
Lyn@KiddFamilyAuctions.com  519-938-1315
Please follow and like us: