• On-line & Mobile Auctions •
Our home office is in Melancthon (north of Shelburne), 438280 4th Line.  However, auctions are mobile.  We go wherever the need is in Ontario.  We'll bring our team to you.  We regularly host on-line consignment auctions at our auction barn in Melancthon where you can vist for preview and come for pickup. We also ship winning bidders from across the globe their newly purchased treasures.
CUSTOMER CARE
We will meet all your needs including assessing, cataloging, photographing, packing, moving, storing, advertising, bookkeeping and
day of on-line auctioneering. We'll never nickle & dime you. One fee includes it all.
OUR MISSION
To bring serious bidders together to compete for the seller's merchandise ensuring a fair market value. No quality item is too small or too large for our auctions. Our focus isn't on the sale alone.  It's on the customer's needs.  We're here to help with services above and beyond auctioneering. Our goal is to always "treat you like family too".
Our Story
Kidd Family Auctions Inc. is a business with a down-home family feel. It's owned and operated by Dennis Kidd. Dennis graduated from Southwestern Ontario School of Auctioneering in 1995. He was accredited by the CPPA to offer appraisal services. In the past 30 years, Dennis has worked with many different auction companies at hundreds of sales.   IN FEBRUARY OF 2017 DENNIS WAS APPOINTED AS A DIRECTOR OF THE AUCTIONEERS ASSOCIATION OF ONTARIO!
In early 2015 Dennis formed Kidd Family Auctions. The staff team consists of three generations of Kidds and hand-picked, capable staff members. This is a photo of the original staff in 1995. The current team has tripled in size but the down-home feel has never changed.
We have experience with a wide range of auctions stemming from our background in farming and extending to a variety of other industries. Kidd Family Auctions Inc. is partnered with, The Auction Advertiser, The Woodbridge Advertiser, ACTF, and the Auctioneers Association of Ontario.
Auctions are meant to be fun, exciting and entertaining. We invite you to come on out.  Have a coffee, have a laugh and bid, bid, bid!! You can have confidence in our focus on honesty and our desire to understand your specific situation as a bidder or a consignor. Dennis' auction family is always growing. Let us "treat you like family too".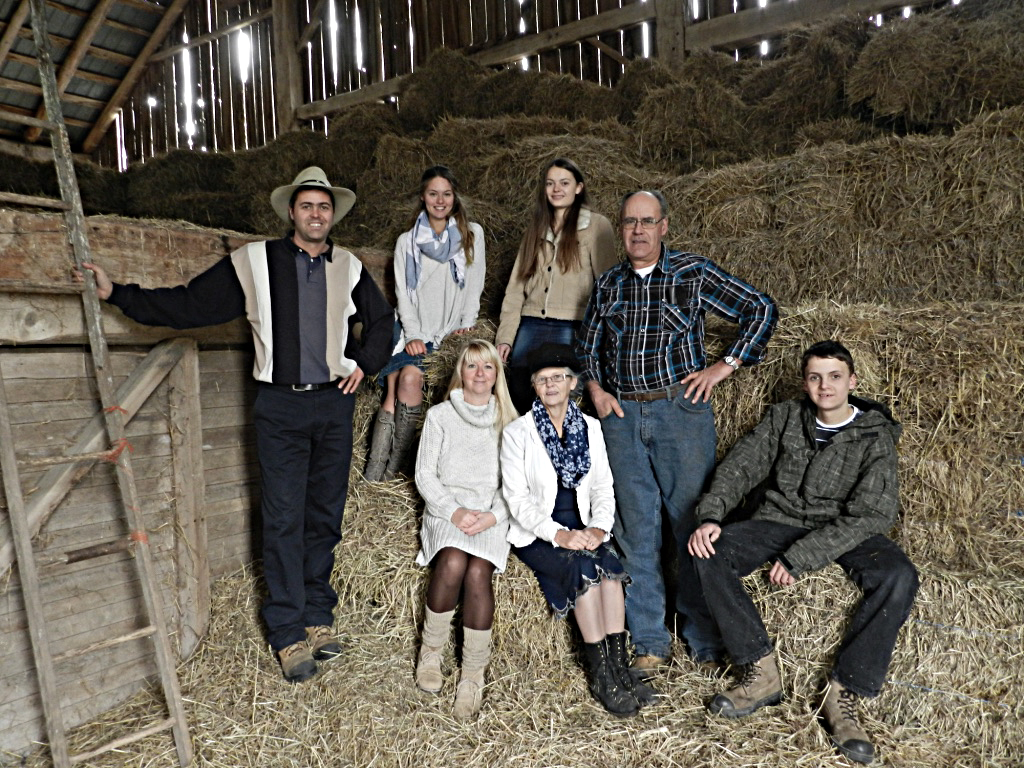 2015 – KIDD FAMILY AUCTIONS VERY FIRST STAFF PHOTO