FARM EQUIP AUCTION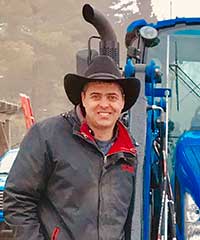 772653 HWY 10, SOUTHGATE – JUST NORTH OF DUNDALK.
KIDD FAMILY AUCTIONS' END OF SEASON FARM AUCTION.
FRIDAY NOV 12TH – ONLINE ONLY
CLICK HERE TO VIEW THE CATALOG
Preview and pickup will be at the farm. Preview: Nov 11th & 12th. Or by appointment. Pickup: Nov 13th or by appointment. We'll aim to be flexible, within reason.
Farm:  IH 1086 tractor, 2 wd, shows 9569 hrs, new clutch brake, rear tires, 2 x batteries, hyd pump; JD 1830 tractor w/loader, 2 wd, new injectors, approx 6000 hrs, w/chains;  Case 8455 rd baler;  New Idea 5209 discbine; IH 510 seed drill w/ grass box; JD 800 swather, 12' head, slant 6 gas; 18' & 30' bale wagons; MF 510 combine w/ 2 pickups, 14' straight cut head, new screens & LH tire; NH 488 9' haybine; Int 12' disc, new bearings; NH 55 5 bar rake; Int 18' Vibra shank cultivator; Kongskilde 20' cultivator; NH 791 tandem manure spreader w/ hyd gate; MF manure spreader (for wood); Gehl flail mower; 2 x older Turnco gravity wagons; Int 510 4F plow 16" w/auto reset; 3 pth bale spear; 2 x skid steer buckets; Allied pto 8"x40' auger; 10' chain harrows; 5 sec diamond harrows w/ bar; Danuser post auger; 4" grain augers; water troughs; gates; feeders; 2 x squeeze chutes; cattle oilers; barn jacks; 3 pth cement mixer w/ hyd dump;  24' flat rack wagon; cattle dehorners; 3x elec fencers;
Shop: 80 gal 220 v compressor; Coats tire changer; torch set; engine lift; HD 220 5 hp drill press;  Makita chop saw; misc hand tools; bearing pullers; 1" imp gun; qty hardware; fuel tank w/ contents;
Garden:  40' sea can; '98 Yamaha Grizzly 4×4 600 ATV, 7635 kms; Stihl MS250 chainsaw; ATV grass seeder & fertilizer; 10 hp wood splitter; 
Other: 5th wheel hitch;  3x small bags of mixed grain seed; approx 4 tonne grain & corn; approx 380 rd 4×5 hay bales, 2021; Weber horse shelter;
NOTE: PLEASE UNDERSTAND THAT KIDD FAMILY AUCTIONS NEEDS TO BE CONTACTED IF YOU WANT TO VIEW EQUIPMENT OUTSIDE OF THE PREVIEW DAYS.
Terms: cash, cheque, debit, e-transfer, visa. 3% credit card fee. 5% online fee (with a $500 per item cap).
Call, Text or Email Anytime. We're happy to take absentee bids.
DENNIS@KIDDFAMILYAUCTIONS.COM  519-938-7499
LYN@KIDDFAMILYAUCTIONS.COM 519-938-1315
Please follow and like us: